As a sports injury rehabilitation coach and an injury rehabilitation training specialist I devise sports injury rehabilitation training exercises for your knee injury recovery programme to help you feel, live and perform at your best.
I work 121 closely with you to professionally help you rehabilitate your knee injury so, you can enjoy a good quality life without suffering from knee pain.
KNEE REHABILITATION  PROGRAMME  – CONTACT  US   THROUGH    THIS    LINK NOW.
Are you experiencing any of the following knee symptoms?
Knee pain and limited range of movement
Knee bruising, swelling, ligament or meniscus injury
Knee instability, popping out feelings perhaps causing you to limp
Knee clicking, snapping feeling or a torn ACL, PC, LCL, MCL ligament
Patellofemoral syndrome or patella maltracking
Unable to use your knee as you need too
KNEE INJURY RISKS - FACTS
Many activities and poor bio-mechanics place your knee under stress especially when we are twisting and bending. This can lead to a meniscus injury and ligament injuries like ACL (anterior cruciate ligament), PCL (posterior cruciate ligament), MCL (medial collateral ligament), LCL (lateral collateral ligament) injuries.
The latest knee research shows that when we walk the pressure on the knee is 1½ times greater than our body weight.
This means that if an individual weighs 180 pounds as they walk the pressure on their knee will increase to an equivalent of 270 pounds.
When we are going up and down the stairs the stress on each knee increases up to 2.5 – 3.5 times your body weight.
When you squat to tie our shoelace and pick up things you drop on the floor the forces on the knee multiply with an equivalent of 6-7 times our body weight.
Knee injuries are very common.
As you can see even  normal daily activities are affecting the knee and  can potentially cause injuries and pain.
The knee is one of the most important joints in your body, a weight bearing joint.
The knee is a movement transmitter in between the hip and ankle and it usually flex (bends) to about 130 -145 degrees while it extends to zero degree.
.
Knee optimum range of movement is essential in maintaining our knee health.
I'm working directly with many top medical doctors, physiotherapists and osteopaths who are sending me clients and I work with them rehabilitating their knee injuries.
Meniscus injuries and torn ligaments are frustrating and debilitating and making a full recovery is crucial – this is the focus of your knee rehab programme.
PATELLOFEMORAL  SYNDROME   REHABILITATION
Usually, your patella accident cause and injury mechanism could have involved any of these points attached in the picture below.
Patellofemoral syndrome progression creates more patellar instability, knee pain and it could lead to:
Chronic intstability not just in the knee joint but, also in the surounding areas
Recurrent patella dislocation
Fracture
Tendonitis
Biomechanical dysfuntions
Fracture and dislocation
Loss of income
Anxiety, stress, depression and neurologic disorders
I design effective and custom knee rehabilitation programmes for patellofemoral syndrome, patella maltracking for my clients but, also including meniscus tear exercises to avoid surgery and for ACL, PCL, MCL and LCL rehab.
From simple knee pain to bespoke meniscus tear exercises used to avoid surgery I will help you to recover from ACL (anterior cruciate ligament), PCL (posterior cruciate ligament), MCL (medial collateral ligament), LCL (lateral collateral ligament) injuries.
If it is required I liaise with your sport medical doctor, physiotherapist and osteopaths.
I will provide you with the highest injury rehabilitation training using custom designed  knee exercise rehabilitation based on your medical history, assessment etc.
I assure professional supervision throughout your knee injury recovery programme.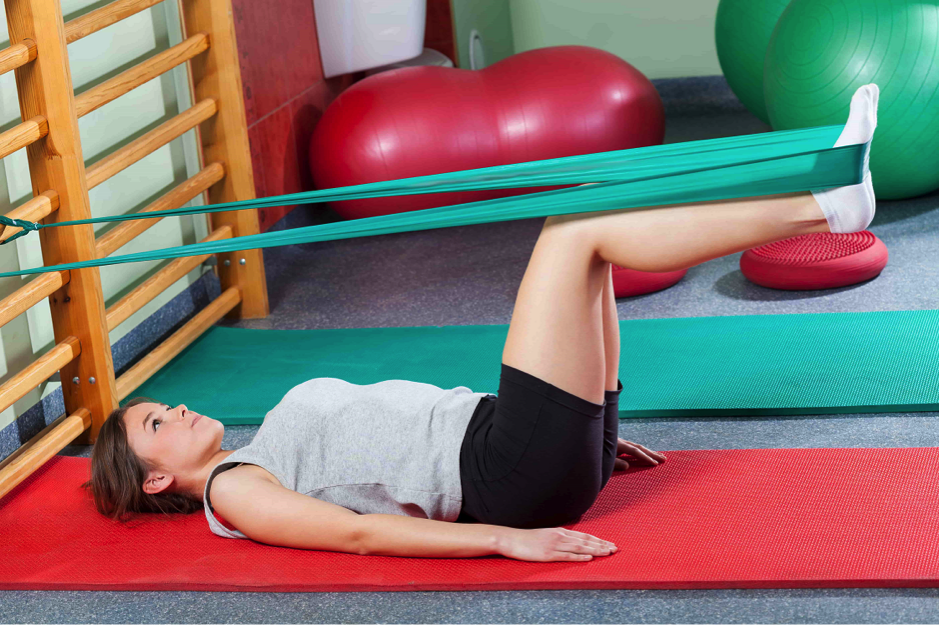 KNEE REHABILITATION PROGRAMME - STABILISE, IMPROVE and MAINTAIN SAFETY
Good movement means good health.
Your health and physical abilities and living an unrestricted life depends on good biomechanical quality movements.
Our ability to enjoy life are increased by how we move, jog, sprint during a tennis game, run during a triathlon, marathon or in the park after a frisbee or in the track field or improving our short distance sprints to catch off a bus.
All these activities rely on good knee health.
Regular movement requires optimum range of movement to flex and extend your knee, perform side steps and twisting movements like in football, tennis, basketball or many other sports, kicking like in martial arts, jump up to catch a frisbee and so on.
When the knee joint, ligaments and knee muscles are painful and imbalanced and aren't trained to stabilise, improve and maintain your knee and health these simple activities are putting you at dangerous risk, in some cases even risking knee, leg disabilities.
I provide you with professional custom injury rehabilitation training through my specialised knee injury recovery programme to allow you to move safely in your daily activities and sport.
If you have knee pain, instability on your knee, or if you are frustrated or  struggling with your knee injury recovery process, please  CONTACT  ME  THROUGH THIS  LINK  NOW   and I'll professionally support you to rehabilitate your knee injury.