Pilates for Marathon & Sports
Authentic London Pilates – Preparations for London Marathon, Triathlons, an improved lifestyle and better performance in other sporting events!
For many people, the desire to use Pilates exercises is aesthetically driven and for optimum health.
Pilates – Optimum posture, Optimum Body-shape, Six-pack and Sports: We all wish to achieve a healthy posture, avoid back pain, flatten our stomachs or perhaps achieve perfect 6 pack abs. And we can!
But for others, an optimum-posture, a toned body, powerhouse control and abdominal strength are essential for sporting competitions, marathons  triathlons or charity runs.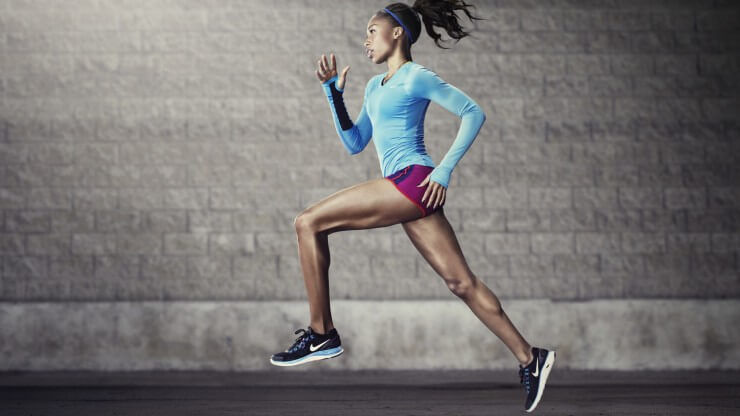 Pilates exercises – Injury prevention and increased body-performance: The inherent attention to the smallest details, coordination exercises, flexibility and training during Pilates sessions is increasing the range of motion (ROM), our body coordination, and flexibility and strength – all very important in both preventing injuries and achieving optimum performance.
Being in control of your movements whilst also mastering an increased range of movement allows you to adjust on the spot successfully preventing the risk of injuries. Pilates strengthens the mind and body connection like no other fitness system that focuses on body balance, abilities and body functionality. It works like a thread that reaches out from your centre and lengthens and strengthens your muscles into place, creating a balanced muscular-skeletal structure and strength, body balance and muscle co-ordination.
Pilates – Optimum body-coordination and increased body-balance: Authentic Pilates contains hundreds of exercise modifications, adaptations and progression levels. It uses expertly guided core stabilisation techniques, open and closed kinetic chain movements, smart neuromuscular training and isolated exercises, unique body conditioning and/or multi-planar flexibility and functional training.
It works where other methods can't, including in plyometric, ballistic and weightlifting contexts, which demand repetitive movements – and in many others contexts!
These movements could throw the body out of balance: my second generation Authentic Pilates restores that balance – and your physical performance, to the max!
Authentic Pilates was specifically designed by Joseph Pilates to:  get you healthier, stronger and more toned; balanced, lean and mean to your core, with correct posture and rocketing performance!
Pilates and marathon, triathlon training: If you are running a marathon, competing in a triathlons or in any another sporting events, my authentic, second generation, one-to-one Pilates for Sports will help you perform better and be at your best.
PILATES and MARATHONS beautifully complement each other! If you are running a Marathon,competing in a Triathlon or in any another sporting events, the  Authentic one-to-one Pilates for SportsI teach helps you perform at your best.
This specially designed Pilates programme will lead to optimum flexibility, increased power and ultimate success, helping you to win competitions, help prevent injuries, and gain endurance, agility and strength!
Pilates and better sex:  Pilates strengthens the core muscle and the pelvic floor, and men who practice Pilates gain greater control of this region of their body therefore Pilates helps us to performing better in bed, enjoy more and have much better sex.
Please click here on this  "Contact Form"  I specially set up for you tocontact me directly and let me know about your exciting plans, sporting activities and what you'd like to achieve – and I guarantee to get back to you in less than 24 hours!
Please assure you include both email and phone number, as I can only contact people who include all their details.