Menopause is an important stage in a woman's life. This phase of life includes numerous changes in a woman's life and this is why women prefer to tackle those changes with support from the best personal trainer in London. While some women consider menopause a negative part of their life, due to the many symptoms that may develop, many women are embracing menopause with pride.
Prior to being menopausal, a woman first goes through a period of time that is called perimenopause.
Most women become periomenopausal in their 40s1 – this term refers to the ovaries starting to produce a lower amount of estrogen.
The decrease in estrogen occurs gradually, but within the final phase of perimenopause, the reduction in estrogen produced by the ovaries happens much faster.
How a woman goes about perimenopause has a significant impact on the severity of the symptoms they may experience.
When a woman implements healthy lifestyle choices and habits, they are more likely to go through the menopause transition without facing too many obstacles.
On the other hand, when a woman fails to incorporate the right strategies into her life, then the symptoms may be severe and have a significant impact on their quality-of-life.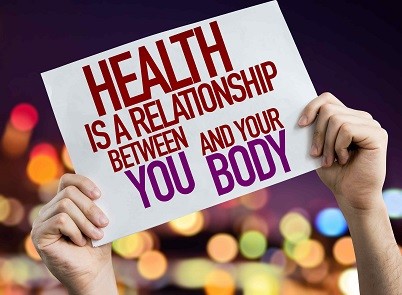 Different factors make up a healthy lifestyle during perimenopause.
Staying physically active is one of the most beneficial ways to ease the symptoms of perimenopause.
Such a strategy should ideally be combined with a healthy diet and optimal nutritional intake.
Unfortunately, when it comes to exercise, many women face obstacles during this time of their life that can make things difficult.
Let's look at these obstacles, and how women can still continue staying physically active, even when they experience health problems, aching joints and other roadblocks.
THE GOAL OF STAYING PHYSICALLY ACTIVE DURING PERIMENOPAUSE
Women going through perimenopause usually have three particular goals in mind when it comes to implementing a workout plan.
By achieving these specific goals, a woman will be able to go through perimenopause and enter menopause without having to experience a severe level of the symptoms often associated with these phases in a woman's life.
These three goals include:
Achieving a "Healthy" BMI – A high BMI means a woman is overweight or obese, which exposes her to a number of possible adverse health effects.
Obesity can also make perimenopausal symptoms worse.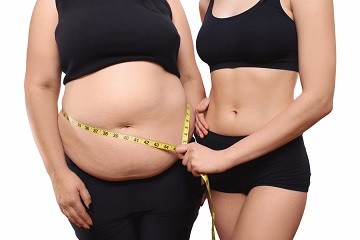 Losing weight and achieving a healthy BMI can help to provide a woman with both physical and psychological benefits, which is especially useful during the imbalance in hormones and other particular problems that tend to develop during menopause.
Long-term benefits of weight loss also include better cholesterol levels, a reduction in the risk of developing ventricular arrhythmias, improvements in diastolic function, better glycemic control in the body, and more2.
Management Of Fatigue – Fatigue is a common symptom that women experience during perimenopause and menopause3.
Through an appropriate exercise plan, numerous benefits can be experienced in the human body – which ultimately helps a woman better cope with the daily activities on her schedule, without having to succumb to the dreadful effects of fatigue.
Strengthening Of Muscles – Muscle strength plays a crucial role in the body.
Even though the term "muscles" are often associated with men, women also need healthy and strong muscles to support their body's structure, as well as to keep bones healthy.
Healthy and strong bones is a particular area that is of concern amongst perimenopausal women4.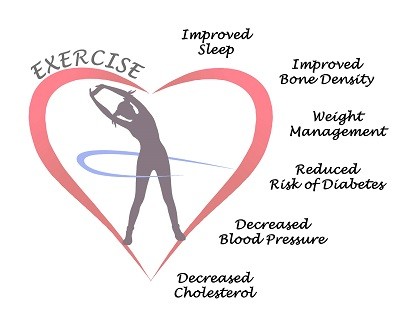 Stronger muscles may also help to reduce the risk of suffering injuries in the future.
Do You Have A Question?
Contact Now Jazz Alessi Through This Link, HERE.
MOST COMMON OBSTACLES FACED BY WOMEN IN PERIMENOPAUSE
Even though most women recognise the potential benefits that an exercise plan may hold for them when they are going through perimenopause, there are numerous obstacles that many women tend to face during this time of their lives.
Understanding these obstacles and how to overcome them can be helpful in ensuring a woman can continue gaining the benefits of exercise, without causing further injury or experiencing complications.
There are many obstacles that perimenopausal women tend to face, such as:
Joint Pain – Joint pain affects millions of people and can occur in any part of the body where joints are located.
Due to weaker bones, women over 40 are at a higher risk of suffering from joint pain.
This can make exercising considerably harder.
Herniated Disc – Another relatively common problem amongst women going through perimenopause.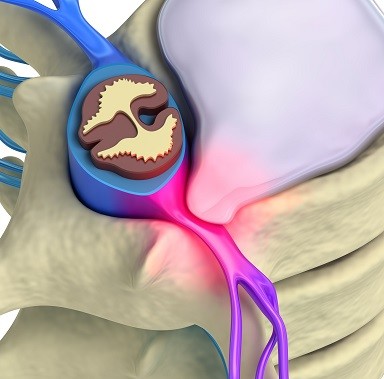 This condition can cause severe back pain, which can make it virtually impossible to participate in a standard workout routine.
We are among the best London experts in back pain rehabilitation, and we personalise all back rehab programmes.
Excess weight gain can make the movement more difficult, and also limit the number of activities a woman can take part in.
Lack of Expertise – injuries are very frustrating because are emotionally and mentally draining and are limiting a happy otherwise person choices thus, limiting you to fulfil your potential.
Injuries are creating postural problems, and compensatory mechanisms thus, certain muscles will also be switched off and other will become overactive.
This increases body imbalances and is one of the cause of joints, muscle pains.
Injuries combined with very small perimenopause signs, increased BMI and age could cause a massive lack of confidence in any individual.
This complex combination of varied barriers require a customised and smart approach to ensure that it supports the client to move into an injury and pain free phase but, also to lose weight fast, safe and in a healthy way.
It has incorporated throughout one to one coaching designed to inspire, motivate and instill confidence so the client will make visible progress fast and regain their confidence.
Keen to get started?
Contact now Jazz Alessi through this link, HERE.
This programme is very effective as it also contains:
Customised nutrition programme,
One to one exercise
Food coaching
Personalised rehab exercises
Lifestyle coaching
Your perfectly personalised approach takes into consideration:
Your body pains,
Any existing injuries
Muscle and joints imbalances,
Postural changes,
Flexibility,
Strength,
Endurance, and  all in a safe way ensuring the client makes the biggest possible progress without risking another injury.
Unfortunately such a comprehensive, thoughtful and integrated approach is lacking in London.
The most effective approach to overcoming the obstacles that women face when they go through perimenopause, and have an injury like herniated disc or back pain is to implement a more personalised strategy exercising to lose weight fast and safe, to improve ROM, joint and muscle balance, and to reduce and get rid of back pains.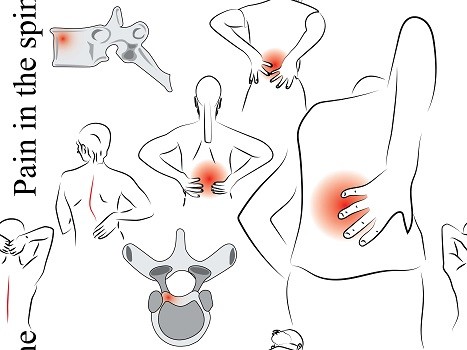 A workout plan needs to be compiled that takes a particular woman into account.
This get fit and healthy plan should consider any obstacles that are standing in her way, such as:
Back pain,
Food preferences,
Habits,
Lifestyle,
Metabolism,
Age,
Gender,  (everything) and provide her with effective nutritional choices to recover fast and customised exercises that will provide an immediate improvement in her symptoms, without putting herself at risk of further injury.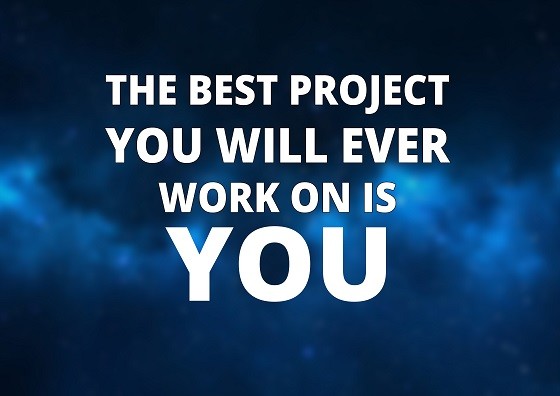 When any workout protocols are practiced and cause strain or other undesired effects, then appropriate adjustments must be made immediately and on the spot until the woman is able to continue staying physically active, even when injury limitations, extra weight and small perimenopause signs is causing her to face numerous obstacles.
CONCLUSION
While perimenopause is a stage every woman who transits to menopause naturally has to go through, there is no need for a woman to live with the numerous symptoms and complications associated with this phase of life.
Implementing appropriate lifestyle strategies, including a healthy diet plan and staying active are two essential parts of healthy perimenopause.
Unfortunately, women often face difficulties when it comes to participating in exercise routines during this time of their life.
Overcoming these obstacles is possible when you work with an elite personal trainer in London like Jazz Alessi who will take time and create a customised nutrition diet plan, correct injury rehabilitation strategy, suggesting the most effective changes to your nutrition, lifestyle and exercise fitness plan, as we described in this article.
Keen to get started?
Contact now Jazz Alessi through this link, HERE.
References
1 Perimenopause. WebMD. https://www.webmd.com/menopause/guide/guide-perimenopause#1
2 Multiple Authors. Benefits of sustained moderate weight loss in obesity. U.S. National Library of Medicine. December 2011. https://www.ncbi.nlm.nih.gov/pubmed/12055705
3 Nanette Santoro, C. Neill Epperson, Sarah B. Mathews. Menopausal Symptoms and Their Management. HHS Public Access. 2 June 2016. https://www.ncbi.nlm.nih.gov/pmc/articles/PMC4890704/
4 The Importance of Muscle. Paleo Leap. https://paleoleap.com/the-importance-of-muscle/
5 Obesity Risks Increase After Menopause. ScienceDaily. 26 October 2007. https://www.sciencedaily.com/releases/2007/10/071025123245.htm
Disclaimer:  This website and all its content is to be used for information purposes only. This website or any of its content or links to third parties does not diagnose, advise,  treat or cure any ailments, illness or disease.
You agree to hold harmless the owner of this site for any action taken on your own without consulting your medical doctor first by using the information on the website for diagnostic, treatment, or any other related purposes. This is not medical advice. If you are suffering from any illness, disease or ailments please contact your doctor first and immediately.