Employees are the driving force behind the success of a business. This makes it essential for managing members of a company to care for the employees. When the employee feels like the company cares about more than just the work they do, they have a better level of morale. In turn, this leads to improvements in the employee's overall productivity.
There are, unfortunately, many factors that can contribute to low morale and productivity.
How Implementing Health And Fitness Programmes In The Workplace Can Yield A More Productive Team Of Employees
Stress within the workplace is a primary concern, but factors like medical conditions, a poor diet, and poor fitness also contribute to these problems.
When a business is faced with these dilemmas, the introduction of a health and fitness programme is the perfect counteraction to improve morale, and massively boost productivity.
The fitness and wellbeing of employees play a role in maintaining a successful business.
Poor health leads to more sick days and other ailments that interfere with the employee's ability to do their job.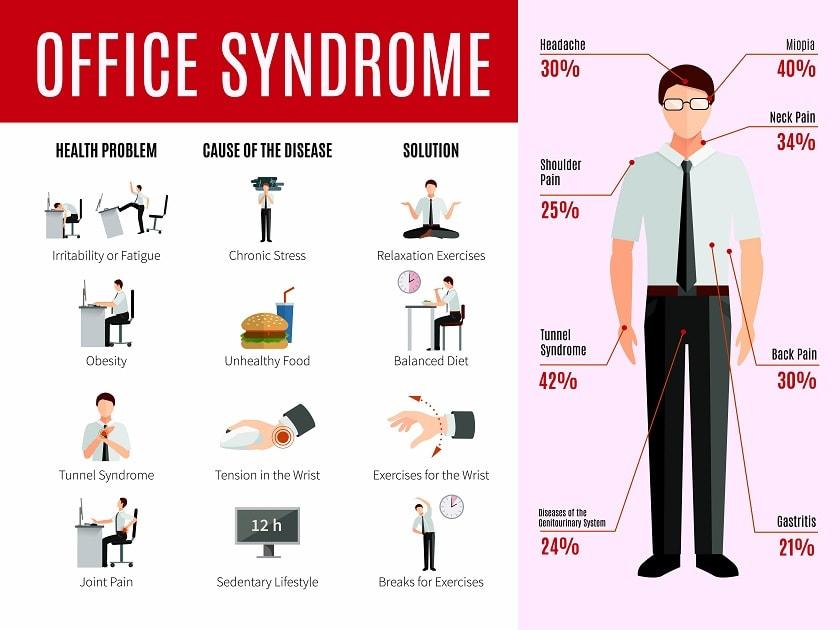 Back pain leads to problems when the employee needs to sit all day in from of the computer or carry heavy objects.
An unfit accountant, banker or lawyer would not be able to be as productive in the board room, court or on the floor as a fit employee.
A stressed employee will experience mental fatigue, poor concentration and feel unmotivated and hard to deliver above-average results.
BENEFITS OF HEALTH AND WELLNESS PROGRAMMES AT THE WORKPLACE
Implementing a wellness programme at the workplace can be an effective solution to these problems.
There are many benefits that a business can obtain through such a programme.
These benefits do not only contribute to employee fitness and health.
They also contribute to a more productive and successful business therefore it will be bringing more cash into any company.
Improves Physical Fitness
The most obvious benefit that a health and wellness program can provide in the workplace is enhanced physical fitness.
Many duties in the workplace may require a tall, correct posture or a physically fit individual.
Lifting heavy objects and moving items around are only two examples.
Through improvements in employee physical fitness, business operations can be more efficient.
Better physical fitness also contributes to a healthier body.
This may aid in reducing the effects of some health problems.
Ailments like chronic back pain may even start to improve.
There is no need for strenuous regimens – simply introducing a customised Pilates class for back pain on two days every week, for example, could already provide a significant level of benefits.
Does Your Organisation Like To Make More Profit, and To Have More Productive Employees?
Contact Jazz Alessi, through this link today.
Reduces Stress
Stress causes cognitive impairment and leads to a team of unmotivated staff members.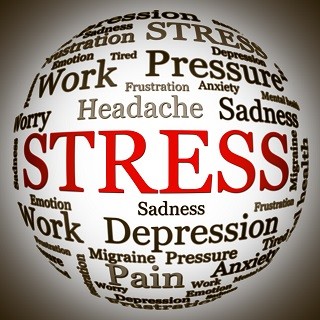 This can lead to poor overall production.
Stress management is a key part of a health and wellness programme in the workplace.
Many studies have proven both a healthier diet and frequency exercise beneficial for stress.
One study1 explains that exercise reduces stress and aids in the management of anxiety disorders.
These disorders include:
Posttraumatic stress disorder,
General anxiety disorder,
Panic disorder.
Another study2 explains that the inclusion of healthier food choices can provide a reduction in stress levels.
Poor foods, on the other hand, dramatically contributes to more alcohol consumption, and more stress in the body.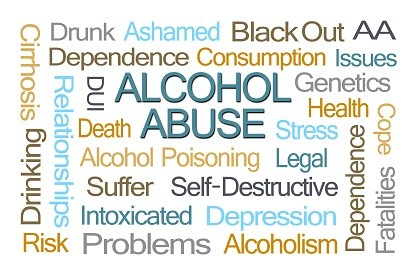 Improves Employee Productivity
A recent publication3 revealed that, after a massive survey was conducted, as much as 68% of employees are 83.6% of employees in specific sectors may be wasting over one hour each day at their workplace.
A business report4 claims that unproductive employees cause a loss of sales, reduced overall service performance, frequent conflicts in the workplace, and also contributes to more stress amongst employees.
One study5 revealed that the integration of a health and wellness programme could significantly provide a higher level of job satisfaction amongst employees.
Overall productivity in the workplace was also considerably enhanced through such a programme.
Does Your Organisation Like To Make More Profit, and To Have More Productive Employees?
Contact Jazz Alessi, through this link today.
Reduces Health Care Cost
Health care costs can also have an impact on a business and the affected employee.
A recent publication6 revealed that companies spend, on average, as much as $10,000 per employee to provide them with appropriate health care access.
An inactive lifestyle contributes significantly to higher overall healthcare costs.
A physically active lifestyle leads to much lower healthcare costs.
One study7 explains that by implementing a health and wellness programme in the workplace, a business can expect the use of the various health care benefits provided by the company to become reduced.
This is due to healthier employees that are fit and making smarter diet choices.
In turn, this helps to reduce the overall healthcare costs that the business has to cover.
Improves Employee Recruitment And Retention
Most employees choose to accept an employment opportunity at the company who can provide them with the most beneficial package.
Employee retention also plays a part in the overall productivity within the workplace.
By including a health and wellness programme, a company can offer a more attractive package to employees.
Providing a free wellness programme and perhaps even gym membership is beneficial for the employee.
This will make it easier for the company to land new employees.
Existing employees will also be less keen on searching for better opportunities.
This will, in turn, help to maintain a better environment for employees and the business.
​Does Your Organisation Like To Make More Profit, and To Have More Productive Employees?
Contact Jazz Alessi, through this link today.
Builds And Sustain High Employee Morale
Employee morale also has a part to play in the success of any business.
 Higher morale leads to:
better productivity,
less stress, and more
prosperous operation.
By including a wellness and health programme in your employee package, you build higher morale.
The exercises and diet improvements help to reduce stress.
Problems like chronic back aches from sitting in front of a desk start to improve.
Sickness amongst employees starts to become reduced, as a healthy body means a lower risk of disease.
Employees begin to feel a higher sense of overall wellbeing.
They become more self-confident and experience a surge in their self-motivation.
These all contribute to better overall employee morale in the workplace.
CONCLUSION
The success of any business mostly relies on the productivity of its employees.
When stress levels are high, and morale is low, the business can suffer greatly.
Many research studies have proven health and fitness programmes in the workplace to be beneficial.
Employee fitness can be improved, and stress levels can be reduced.
Together with a healthy diet plan, these programmes can also yield healthier employees.
They will require fewer days off work and, should obesity be a problem, additional weight loss plans can be provided to benefit the employees further.
JAZZ ALESSI – ELITE PERSONAL TRAINER IN LONDON
One a highly-trained elite personal trainer in London, I realise the challenges that may be faced in the workplace due to low morale, obesity, and health problems.
Through a highly customised training regimen, I can help your team of employees regularly participate in exercises that will be beneficial to the particular duties they are given on a daily basis.
My training program will be easy to integrate into your existing operations and will take into account certain aspects like whether your employees are expected to sit down for long periods of time or perhaps carry heavy objects.
​Does Your Organisation Like To Make More Profit, and To Have More Productive Employees?
Contact Jazz Alessi, through this link today.
References
1 E. Anderson and G. Shivakumar. Effects of Exercise and Physical Activity on Anxiety. Frontiers in Psychiatry. 23 April 2013. https://www.ncbi.nlm.nih.gov/pmc/articles/PMC3632802/
2 M.J. Gonzalez and J.R. Miranda-Massari. Diet and stress. U.S. National Library of Medicine. 12 September 2014. https://www.ncbi.nlm.nih.gov/pubmed/25455067
3 Ashley Stahl. New Study Indicates A Spike In Underproductive Workers. Forbes. 7 September 2016. https://www.forbes.com/sites/ashleystahl/2016/09/07/new-study-indicates-a-spike-in-underproductive-workers/#40c9fa1ed5ad
4 Kate McFarlin. The Effects of an Unproductive Workplace. Chron Small Business. http://smallbusiness.chron.com/effects-unproductive-workplace-10881.html
5 D.N.M.A. Abdullah and O.Y. Lee. Effects of Wellness Programs on Job Satisfaction, Stress and Absenteeism between Two Groups of Employees (Attended and Not Attended). International Congress on Interdisciplinary Business and Social Science 2012. https://ac.els-cdn.com/S1877042812051373/1-s2.0-S1877042812051373-main.pdf?_tid=7c667144-7595-4bd4-b6e1-7a2b3870c1f8&acdnat=1525421361_3a0efcb9e92129478d0b8515fd9edba5
6 S. O'Brien. Employers to spend about $10,000 on health care for each worker. CNBC Personal Finance. 9 August 2017. https://www.cnbc.com/2017/08/09/employers-to-spend-about-10000-on-health-care-for-each-worker.html
7 A. Rossi. Wellness Programs on the Rise. Biotechnology Healthcare. 2010. https://www.ncbi.nlm.nih.gov/pmc/articles/PMC2873731/
Disclaimer:  This website and all its content is to be used for information purposes only. This website or any of its content or links to third parties does not diagnose, advise,  treat or cure any ailments, illness or disease.
You agree to hold harmless the owner of this site for any action taken on your own without consulting your medical doctor first by using the information on the website for diagnostic, treatment, or any other related purposes. This is not medical advice. If you are suffering from any illness, disease or ailments please contact your doctor first and immediately.